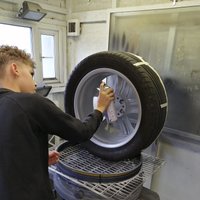 Q. Does my vehicle have to be cleaned before you tint it?
A. Yes, also remove all personal items. We will steam clean windows thoroughly before applying film.
Q. How much notice is required to book my vehicle in?
A. Same day service is possible in some cases, but 24hrs notice is best. Once booked in for work to be done " Please be 5 minutes early, not 30 minutes late. " Thank You.
Q. How does security tint work?
A. Security films can eliminate entry or considerably slow down intruders. Without the film an intruder can easily break your window and take your belongings. This is what you call " smash & grab". Take a look at the video that demonstrates what security films can do. Also it will prevent glass from shattering all over if in a accident.
Q. Is water transfer printing long lasting and durable?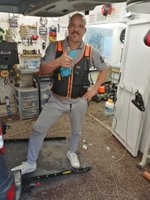 A. Yes, after sanding, priming & painting of the item it will be dipped in the desired pattern of your choice. It will be rinsed, dryed then sprayed with gloss or satin lacquer which will protect it from UV rays and make it tough as the paint on your car.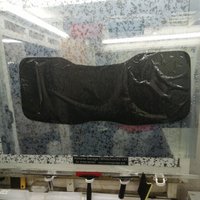 Q. Do you fit the rear film in one piece?
A. Yes we do. It requires alot of patience a great deal of skill to heat shrink to shape.The finish results will leave no bubbles or creases.
Q. How long before I can roll my windows down after tinting?
A. We recommend 72hrs if parked in direct sunlight, which will allow adhesive to cure.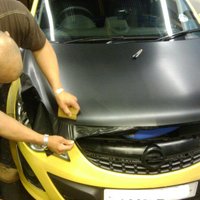 A. Will my roof or bonnet wrap have bubbles and creases?
Q. We use air-channel flow adhesive vinyl that eliminates bubbles an creases in our applications.
Q. How long will the tint last?
A. My installations are covered with a 5 year warranty. The tint film has a life time non fade guarantee when using non-ammonia cleaners.
Q. How long will it take to tint my car?
A. Depending on your vehicle & number of windows to be done, it can take between 3-8 hours.
Q. Will my sound system be crisp, clear & loud?
A. Yes it will tuned properly and sound amazing..
Q. What method of payments do you accept?
A. We accept cash, online banking & Paypal payments.